Chronicling America (1789-1924)
Detroit Jewish News (1942-2013)
Dziennik Polski — Detroit, MI (1965-1985)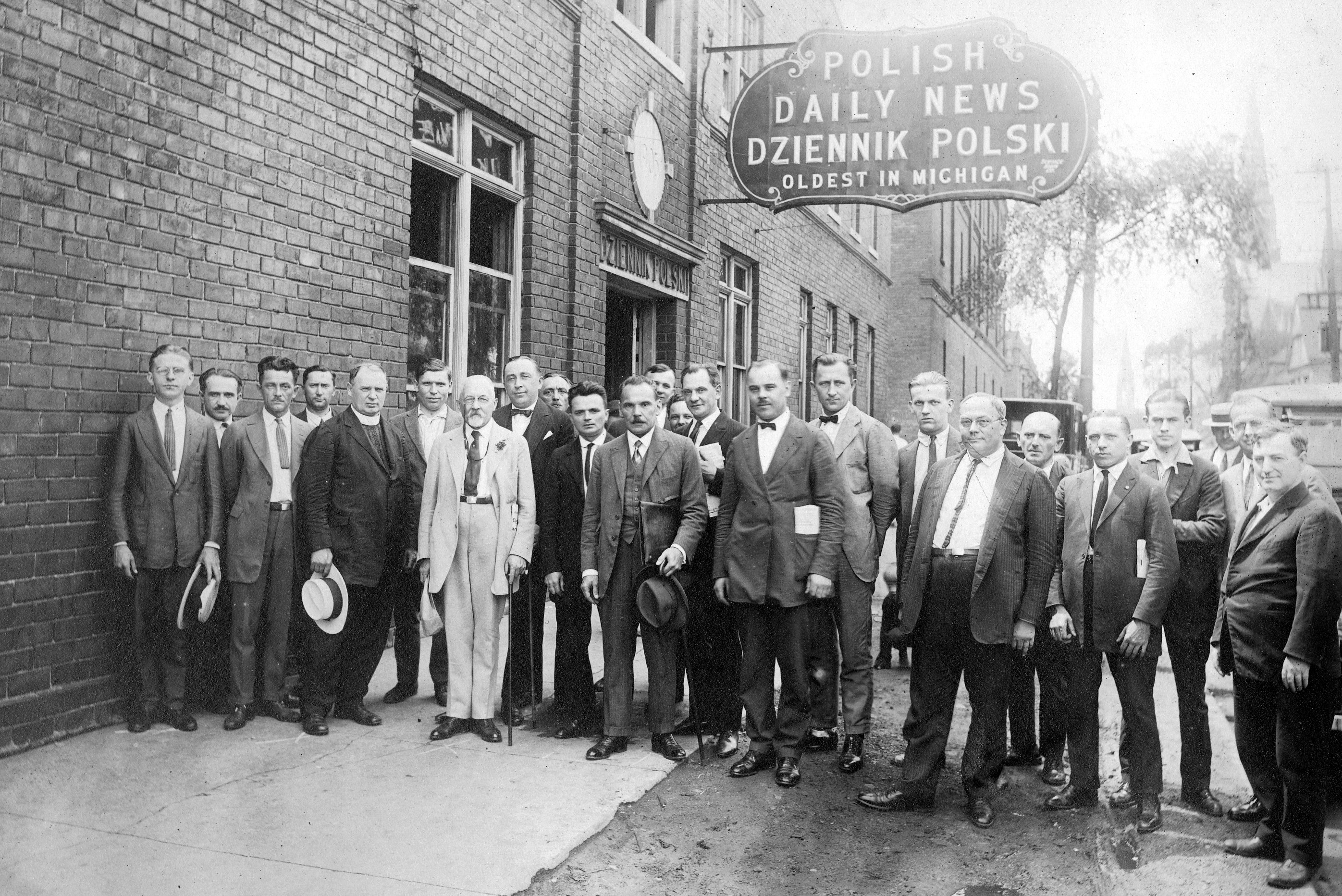 First published in 1904, the Detroit based newspaper, also known as The Polish Daily News, continues to leave its mark on Polonia.
Dziennik Polski Obituary Extractions — 1944-1980, noninclusive (searchable pdf)
Hubbard's Newspaper & Bank Directory of the World
Michigan Digital Newspaper Portal
Old Fulton New York Post Cards


Trybuna Codzienna
Trybuna Codzienna was a Detroit based Polish newspaper first published on 6 September 1920. Casimir Joseph Jankowski was born in Gniezno on 7 December 1889 according to his World War I U.S. draft registration. An attorney by education, Cass was the owner and president of the Trybuna Codzienna Publishing Company located at 960/4726 St. Aubin Avenue. John Lesinski served as the company's first secretary and treasurer. Also, known as The Polish Daily Tribune, the newspaper did not have a Sunday publication. Rates for the paper were 2 cents a single copy; a yearly mail rate of $5.00; and a yearly mail rate to foreign countries of $8.00. It would seem that this paper had a very short run as little history seems to present itself with regards to its existence.